If you are a boxer and having the long-hair, then it is going to be an irritating thing for you. There you will be searching for ways to style long hair for boxing there is no doubt about it. When you have long hair you cannot concentrate on the boxing practice because it going to fall on your face and going to disturb you, in that case when you don't have an idea searching on the internet to find the ways to style your long hair is the right thing.
Ways to style your long hair during boxing practice
It may girl or boy if has the long hair you can take tips on training for boxing with long hair given below;
Top-know, it is a simple hairstyle through which you can tie your hair at the top so that it won't fall on your face and disturb your practice.
Three-strand braids, if you have shoulder-length hair you can pick this hairstyle to avoid your hair falling on your face.

Ponytail, it is a very common hairstyle which you can have it in seconds. Pull all your hair back and hold them with a hairband.
Multiple hair ties, you can also prefer the multiple hair tie hairstyles. It is a perfect hairstyle for practicing sessions.
Updo, anyone can have the updo hairstyle. Gather hair twist and roll them and to hold it you can use bobby pins.
Headband, you can also wear headbands while practicing boxing. It also absorbs sweat in seconds.
Braid with bun, you can first make braids and then tuck into a bun hairstyle.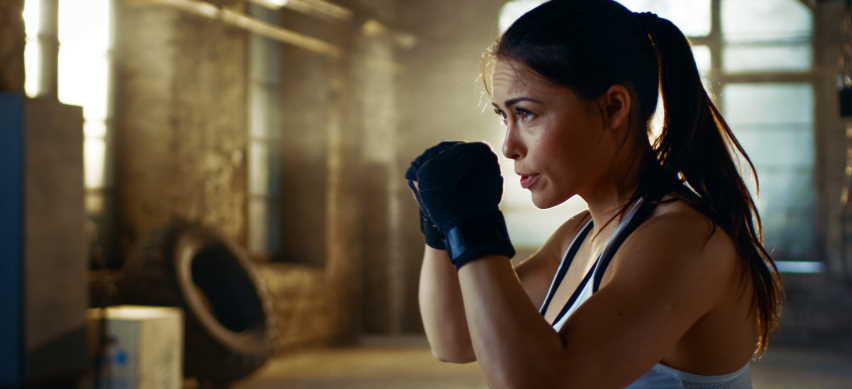 Using gel to braids and ponytail, when you have silky hair you can make use of gel to avoid falling hair on the face.
African braids, most of the long hair athletes prefer this hairstyle. But it may take little time.
Low-bun with a twist, if you are a girl and have long hair you can have this hairstyle to make your practicing comfortable.
Final thoughts
Few of the tips are provided here that can help any athlete who has long hair, through having nay of the hairstyle they can make their practicing session into smoother one.